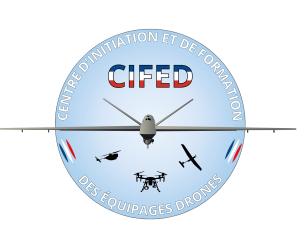 DRONE CREW INITIATION AND TRAINING CENTER (CIFED)
Created within the French Air and Space Force Academy, the CIFED, which is the evolution of the CED (Centre of Excellence for Drones), fulfills 3 main objectives for the French Air and Space Force :
To train remote pilots and operators of all Air and Space Force drones, including conventional and special forces, commando-paratroopers, fusilier-commandos and Reaper flight personnel.
The CIFED is open to joint directorates and services. It provides training for the secure use of drones in the skies of France as well as abroad, during operations.
As drones become more and more widespread, the center also shares its know-how and expertise in the air environment with UAV operators from other ministries and private organizations. The airspace in Salon is particularly suitable for this.
To promote innovation and maintain a technological lead for the direct benefit of combatants in operations, such as the new capabilities of mini-UAVs or improvements in anti-dronewarfare (LAD). The CIFED facilitates a short loop between training/research and combatants in the field, making use of work carried out by the CREA in particular, as well as its rich interactions with civilian actors.
Thinking about and improving tomorrow's conflicts means first and foremost understanding today's civilian and combat environments. The CIFED collects and analyzes data from mini-UAVs (and LADs) to improve their technical capabilities, but also to constantly monitor technological developments in order to produce regulatory and doctrinal recommendations that will enable the supervision of, and control over, new capabilities.
The CIFED is a modern, growing unit, with its feet on the ground and its head in the sky air, for the benefit of all operational staff.